The diary of one who disappeared / Leos Janacek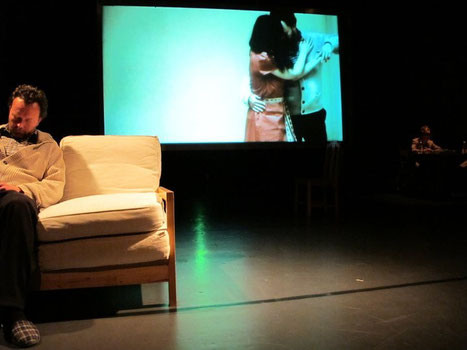 | | | |
| --- | --- | --- |
| Lorenzo Càrola | Tenor / Janicku  |   |
| Lucy Grauman | Contralto / Zefka  |   |
| Thais Scholiers | Soprano |   |
| Hanna Bardos-Feltoronyi     | Mezzo |   |
| Nathalie Alessi  | Piano |   |
|   |   |   |
| Kathri Hietarinta-Zonnekein   | Direction scenography / Video |   |
The Diary of one who disappeared is the original name given to an anonymous cycle of 22 poems written in walachian dialect and discovered by Janacek in a local newspaper.
This cycle points out the story of Jan, a young farmer who beyond all social conventions, falls desperately in love with Zefka, a young gipsy woman. He then faces a dilemma: mantain his social rank or live his life with an outcast.
There is an obvious parallelism between the unacceptable situation of the young farmer forced to quit the family house and Janacek's unconventional platonic love for Kamil Stösslova, a married jewish women, 38 years younger than him.
This apparently simple story provoked a strong echo in Janacek, who wrote one of the most fascinating and rich pieces of the XXth century vocal litterature.
BiancoNero chose to set the events of the Diary in an old people's home in orther to combine the experience of the two alter egos, Jan and Janacek, and to reflect on the marginalization of both situations: love feelings at an old age and living in an old people's  home.
Production BiancoNero 2011
Partners