Quatuor pour la fin du temps - Olivier Messiaen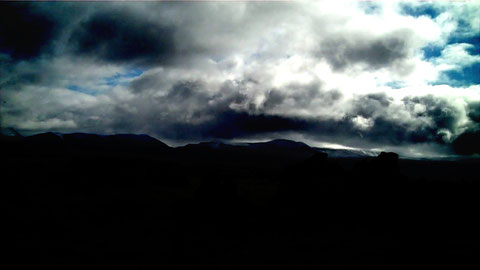 Like a precious stone, this intense and luminous piece conceals several facets revealing a particular echo in anyone that approaches it.
First of all revelations, the religious and in general, the sacred. 
By mentionning the birds, so dear to Messiaen, a human source of empathy is evocated.
As for Messiaen's musical writing, the peculiar conditions in which the piece was written (in a war camp, during the second world war), give to the work a strong emotional power.
Musicians or listeners approaching this work, that doesn't bare anykind of commonplace, cannot remain indifferent in front of the strength that gives off from the ingeniousity of the writing and the form.
During the process of creation, the necessity to let the music dialogue with the image made more and more sense. This was achieved by the artist Maja Jantar. In that way, the need of space and opening to an other dimension could take place.
Through this visual composition, the audtor/viewer is invited to a real sensorial experience: he's free to listen and be carried by the music with closed eyes or to follow the slow motion of the picture in the video.
On this musical and visual basis, the artist Lazara Rosell Albear will add the last touch, using her body as an outline.
The Quatuor pour la fin du temps is built in 8 extremely contrasted mouvements. Despite these contrasts, a deep sense of unity and cohesion emerges from this powerful piece.

Cécile Broché  violin
Emmanuel Suys  clarinet
Corentin Dellicour  cello
Nathalie Alessi  piano
Maja Jantar  Motion Picture
Production BiancoNero 2013
Partner
Music Circle of he European Commission, Brussels